October 28, 2013 | tools, website
Smoothing the path to an ideal omnichannel shopping experience
By George Nader, Vice President Sales & Business Acquisition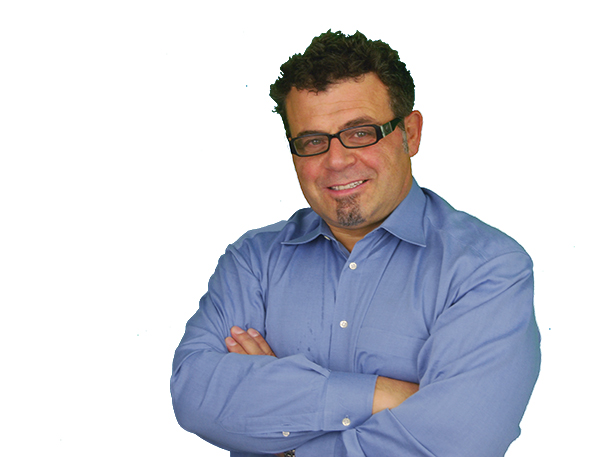 Last week my wife had to replace a router for the computer network at her business. She runs a successful entrepreneurial and business mentoring company. It's not a huge shop, and she wears many hats. Though she and her employees are knowledgeable and technically adept, they don't have a dedicated IT staff.
We live in an omnichannel world, so, she did what most shoppers do these days: She went online to research the unit she thought her business needed. She planned to buy the item and have it shipped to the office so it could be installed within a few days. The online experience was fairly straightforward. The product details seemed informative, and the customer reviews seemed helpful. The price even seemed like a bargain. But when the router arrived two days later, it didn't work for her business.
I'm an engineer by training. And I've worked in technology for the past twenty-five years. I admit that I see this situation from a certain point of view. Full disclosure, I work for an Internet services company. Obviously I'm a big supporter of technology. But like any small business owner, or individual customer, I understand there's a calculation going on in any shopper's minds about time they spend shopping for an item and the cost of that item, whether that cost is measured in time, price, or satisfaction.
In fact it's an equation that every shopper makes, no matter the channel. Of course there are items better fit for online shopping. I'm referring to price and all of the information that can be found on line.  In fact a ShopRunner survey found that, 57% of mobile shoppers responded that they "get the best price" on an item when they are shopping on line.  Only 11% of those surveyed responded that they get the best price in a store.
But when it came to issues such as "Know exactly what I'm buying," response was nearly flipped, with 53% of those surveyed responding that they knew what they were buying, versus 17% on line. Other areas where the shopping experience was "better in a store" included "Having my questions answered," "Establish a relationship with the merchant," and "Great customer service. A link to the survey results is here.
When I review the survey questions, it's like I'm reading about the experience my wife went through. She described it as a "flat" experience. There was no customer service, no one to communicate with, no one listening to her particular needs. Because the first router didn't work, she went back online and purchased a different router. It also arrived in about two days. It also didn't work (thank God for free returns!).
That's when she went to the large local electronics retailer near her office. She talked to a salesperson. They listened to her when she described how the network is set up. She ended up buying a router that was $100 more than those that she'd purchased online. Far from a "flat" experience, this one was more "full" because it mixed in an experienced, interested salesperson with the huge amount of product information that's out there. In my wife's case, she prefers to shop online. What she really needed was the ability to access the real-time knowledge of the store salesperson within the convenience of her preferred buying channel.
Customers deserve as "full" an omnichannel shopping experience that they can get. I'm not saying that one channel is better than another. We all understand that different channels work for different types of sales, and different types of customers. But there are opportunity costs when problems are encountered in a shopping channel. My wife could have spent a lot more time working for her clients than researching two ineffective routers.
Certainly retail stores already have the infrastructure in place to give great customer service. But all shopping channels should work together to use the best strategies to help and satisfy their customers. That's why I'm happy to tell anyone who asks that the software solutions I represent bring a fuller, better, online and off-line shopping experience to every customer. And I'm working on sharing that story with every good retailer out there.